Frequently Asked Questions
DSA Construction Management

North Texas Construction Management
What is a Construction Manager?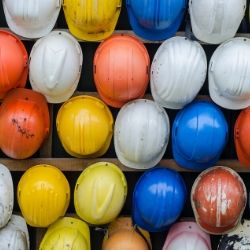 The owner can most efficiently and economically achieve their building program objectives through the use of an experienced Construction Manager (CM) that occupy an oversight and coordination role for construction projects. Although you may rely on a general contractor to fulfill this role if you are building a small or simple project, for larger and complex projects it quickly becomes necessary to have an entity that is coordinating and overseeing each aspect of the construction project. Effective Construction Managers (CM) at DSA Construction Management accomplish this through extensive expertise and education in all facets of design and construction.
Through their knowledge and experience, our Construction Managers can identify issues before they become big problems and create realistic avenues for moving forward without incurring delays. The DSA Construction Manager (CM), therefore, works as an extension of the owner's staff and in the owner's interests with on-time, within budget completion and quality construction as primary objectives.
See More Questions...
DSA Construction Management exhibits many wonderful characteristics such as confidence, professionalism, dependability, patience, etc.
They definitely have the owners interest in mind at all times.
Their competency can only be rivaled by their cost-effectiveness.
...if needed, they will be at your doorstep as soon as humanly possible.
Do you need help with your Construction Project?
Let the Construction Management professionals at DSA Construction Management handle your next construction project