Construction Management
DSA Construction Management

North Texas Construction Management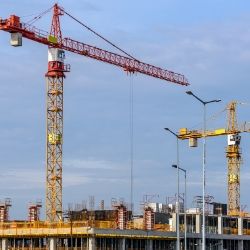 Construction Management is a professional service that provides a construction project's owner(s) with effective management of the project's schedule, cost, quality, safety, scope, and function. Construction Management is compatible with all project delivery methods. No matter the setting, a Construction Manager's (CMs) responsibility is to the owner and to a successful project.
At its core, a capital construction project is made up of three parties (excluding the Construction Manager):
The Owner, who commissions the project and either funds the project directly or finances it through a variety of methods.
The Architect/Engineer, who designs the construction project.
The Construction Manager, who oversees day-to-day operations and manages Trades Contractors.
DSA Construction Management represents the owner's interest and provides oversight over the entire construction project directly for the owner. His/her mandate is to work with all parties to deliver the project on time, at or under budget, and to the owner's expected standard of quality, scope, and function.
Construction Management in Texas
An Alternative method (available since mid 1960's)
Construction Management selected by interview under Professional Services Procurement Act #644-4 (Public-Funded projects)
Trades contractor (Subs) selected by competitive bidding
Trade contractors become part of team
Owner controls final selection of trade contractor, lowest "responsible" bidder qualified by Construction Manager
Owner benefits from trade contractor cost saving proposal
Loose ends between trade contractor tied together through Construction Manager's efforts
All cost savings accrue to the owner
Warranty furnished by each trade contractor secured and cataloged for owner's possession
Project & Construction Management
Innovative Solutions To Meet And Exceed Our Clients' Expectations
Construction Management handles the planning, coordination, and execution of a construction project and the Construction Managers (CM) at DSA Construction Management are there to help ensure your construction project is completed on-time and on-budget. DSA Construction Management provides the full spectrum of program and project development services across the State of Texas in a wide range of market sectors including K-12 Education, Justice Facilities, Public Buildings, Healthcare, Higher Education, and more.
At DSA Construction Management, we exceed our client's needs by managing projects from an owner's perspective and by applying new technologies designed to reduce risk and improve outcomes and successes. Our Construction management solutions ensure that we cover every aspect of your project, from start to finish while advocating for your best interest and the success of your project. 
They definitely have the owners interest in mind at all times.
Their competency can only be rivaled by their cost-effectiveness.
...if needed, they will be at your doorstep as soon as humanly possible.
DSA Construction Management exhibits many wonderful characteristics such as confidence, professionalism, dependability, patience, etc.
Do you need help with your Construction Project?
Let the Construction Management professionals at DSA Construction Management handle your next construction project