Construction Management
DSA Construction Management

North Texas Construction Management
Construction Administration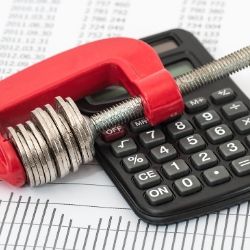 DSA Construction Management will, upon completion and receipt of the contract documents from the architect, procure bids from the trade contractors and material suppliers. From the bids and prices obtained, we will prepare a detailed documented projection of final cost. This cost and pertinent documents will be presented to the owner for approval.
Work will not commence until the owner has given instructions to do so. Necessary changes, additions or deletions can be made at the discretion of the owner at this time. This projected cost will also include the fee for services provided by DSA Construction Management. Every effort is exerted to secure special prices, discounts, etc., which go directly to the owner. The sequence is as follows:
Distribute bidding documents to all trade contractors on bidding list for bid divisions in each separate bid package.
Hold pre-construction meetings with bidding usually broken down into the divisions or categories of work each trade contractor wishes to bid.
Receive proposals at one specified place, date and time. (Usually 100 to 200 bids are received. All bids are opened and publicly read for a decision to be made at a later time.)
Review each proposal and interview perspective awardees.
Review proposals with architect, engineer and owner for owner's approval.
Recommend the awarding of the contract.
Finalize contract, paperwork and review with owner for owner's signature.
Purchasing Power
DSA Construction Management will furnish quantity purchasing power where possible. Any discount available is given directly to the owner. Volume buying power is created by the large number of projects that DSA Construction Management is involved with at any given time. This enhances the opportunities for more trade contractors and /or suppliers to have more repetitive bidding opportunities.
Construction Management-Agent
Multiple contracting (or owner's access to trade contractors) is the basic concept used to identify the Construction Management-Agent project delivery system. CM-Agent is the most transparent of any delivery method, and it's Multiple-Direct-Contracting approach is a chief source of cost savings.
Project & Construction Management
Innovative Solutions To Meet And Exceed Our Clients' Expectations
Construction Management handles the planning, coordination, and execution of a construction project and the Construction Managers (CM) at DSA Construction Management are there to help ensure your construction project is completed on-time and on-budget. DSA Construction Management provides the full spectrum of program and project development services across the State of Texas in a wide range of market sectors including K-12 Education, Justice Facilities, Public Buildings, Healthcare, Higher Education, and more.
At DSA Construction Management, we exceed our client's needs by managing projects from an owner's perspective and by applying new technologies designed to reduce risk and improve outcomes and successes. Our Construction management solutions ensure that we cover every aspect of your project, from start to finish while advocating for your best interest and the success of your project. 
They definitely have the owners interest in mind at all times.
DSA Construction Management exhibits many wonderful characteristics such as confidence, professionalism, dependability, patience, etc.
Their competency can only be rivaled by their cost-effectiveness.
...if needed, they will be at your doorstep as soon as humanly possible.
Do you need help with your Construction Project?
Let the Construction Management professionals at DSA Construction Management handle your next construction project