Construction Management
DSA Construction Management

North Texas Construction Management
Construction Bid Management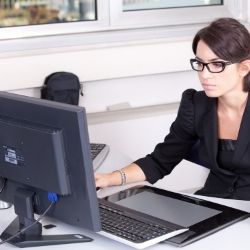 DSA Construction Management will procure complete comprehensive bidding in all disciplines of work including labor, materials and trade-contractors as required by the law. Upon receipt of the bids, DSA Construction Management will evaluate the bids, including alternate prices and unit prices, and make a recommendation to the owner in regard to the award of each construction contract. The staff at DSA Construction Management will prepare all contacts and purchase orders for the owner's signature.

When the contract documents are in the final stages of development, DSA Construction Management will:
Determine, with Architect's input, the optimal bid division list to suit the conditions and parameters of the specific construction project.


Coordinate with the architect, bid division descriptions that accurately and easily define the work scope of each bid division. This is done to establish uniform criteria for bid comparison within each bid division when bids are received.


Locate and qualify trade contractors who can provide the necessary services and will competitively bid the work of the bid divisions within their capabilities. (Usually 25 to 40 separate bid divisions are identified. Trade contractors are invited to bid on more than one division and submit cost savings if applicable.) Bonding and insurance are two areas of qualifications that must be addresses. Knowledge of the local trade contractors is not always a desirable situation. A good CM can impartially and accurately qualify trade contractors regardless of his previous knowledge.


Develop proposal forms suited for each specific bid division that will extract the bidding information required.
Project & Construction Management
Innovative Solutions To Meet And Exceed Our Clients' Expectations
Construction Management handles the planning, coordination, and execution of a construction project and the Construction Managers (CM) at DSA Construction Management are there to help ensure your construction project is completed on-time and on-budget. DSA Construction Management provides the full spectrum of program and project development services across the State of Texas in a wide range of market sectors including K-12 Education, Justice Facilities, Public Buildings, Healthcare, Higher Education, and more.
At DSA Construction Management, we exceed our client's needs by managing projects from an owner's perspective and by applying new technologies designed to reduce risk and improve outcomes and successes. Our Construction management solutions ensure that we cover every aspect of your project, from start to finish while advocating for your best interest and the success of your project. 
DSA Construction Management exhibits many wonderful characteristics such as confidence, professionalism, dependability, patience, etc.
They definitely have the owners interest in mind at all times.
...if needed, they will be at your doorstep as soon as humanly possible.
Their competency can only be rivaled by their cost-effectiveness.
Do you need help with your Construction Project?
Let the Construction Management professionals at DSA Construction Management handle your next construction project