Construction Management
DSA Construction Management

North Texas Construction Management
Construction Management (CM)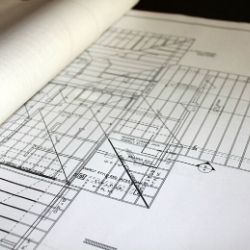 The Construction Management (CM) process begins with early stage planning. At the onset, DSA Construction Management can assist the owner in selecting the design team, which includes the Architect and Engineers. DSA Construction Management will also help establish (with the architect and engineers) a format of the project to be constructed, and evaluate factual data, which includes the construction techniques and material knowledge as to the economic relation with the project time and cost. DSA Construction Management will then provide project cost estimate of all disciplines of the work.

The importance of decisions made in the beginning of a project and their far reaching effects are usually underrated. These decisions can have far greater effects on the projects than does the actual construction. Great benefits can result from a Construction Management's special type of experience which neither the owner nor the architect may have. This lies in the area of construction cost, prices, scheduling, accounting, cost control, materials and labor prices, and the peculiarities of trade agreements to name a few.

These special skills and knowledge can be great assets in preparing a project budget. The importance of a well-defined budget with a good cost-tracking system cannot be over emphasized. A well-defined budget lets the project team make cost comparisons with a good cost-tracking system. This approach allows the team to make cost comparisons, with the actual and budgeted cost, at each step along the design, procurement and construction phases.

All too frequently, projects are conceived, feasibility studies are made, flow sheets are developed, and a budget is prepared as an estimated project cost. This estimated cost is frequently more than the Owner thinks it should be. If you really want a budget that is going to hold up, enough preliminary engineering must be done to determine exactly what is going to be built and how it is going to be constructed. The cost for materials and labor can be estimated to within 5 to 10 percent and a well thought out feasibility study and preliminary design can provide a sufficiently accurate budget to keep the project in this 5 to 10 percent contingency range.
Project & Construction Management
Innovative Solutions To Meet And Exceed Our Clients' Expectations
Construction Management handles the planning, coordination, and execution of a construction project and the Construction Managers (CM) at DSA Construction Management are there to help ensure your construction project is completed on-time and on-budget. DSA Construction Management provides the full spectrum of program and project development services across the State of Texas in a wide range of market sectors including K-12 Education, Justice Facilities, Public Buildings, Healthcare, Higher Education, and more.
At DSA Construction Management, we exceed our client's needs by managing projects from an owner's perspective and by applying new technologies designed to reduce risk and improve outcomes and successes. Our Construction management solutions ensure that we cover every aspect of your project, from start to finish while advocating for your best interest and the success of your project. 
Their competency can only be rivaled by their cost-effectiveness.
...if needed, they will be at your doorstep as soon as humanly possible.
They definitely have the owners interest in mind at all times.
DSA Construction Management exhibits many wonderful characteristics such as confidence, professionalism, dependability, patience, etc.
Do you need help with your Construction Project?
Let the Construction Management professionals at DSA Construction Management handle your next construction project