Do you need help with your Construction Project?
Let the Construction Management professionals at DSA Construction Management handle your next construction project
Leader in Construction Management
Construction Management Services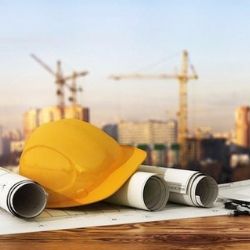 DSA Construction Management recognized the benefit of teaming up initially with the owner and the architect in order to assist during the early planning stages to establish and protect the budget . DSA Construction Management is a leader in the Concept of Construction Management, a state-of-the-arts management technique. This technique teams the construction manager with the architect at the commencement of a project.
The result of this critical teaming is early stage planned success. Project and budget are blended together before the owner makes large financial commitments. Success, then, results in an orderly procedure. Working with DSA Construction Management, you find we have an excellent knowledge of all construction trades; willingness to work hard with acute attention to detail; and most importantly, we start construction projects as scheduled and complete them on time.
DSA Construction Management employs a carefully planned approach in our construction projects. We work with the owner, design team, trades contractors, and suppliers emphasizing collaboration and open communication. Experience shows us that work done with this sense of collaboration produces outstanding results and long lasting relationships. We build with exceptional attention to detail, holding ourselves to a level of integrity and quality far exceeding the typical construction standard.
Control Your Costs & Your Project
Exceeding the Owners' Expectations
DSA Construction Management will guide you through your building program without up-front contractual commitments. You will retain positive control over costs and construction and, on average, save from 8% to 10% on construction costs. Our highly trained personnel will be working for you, from concept to closeout and beyond. As a pioneer in the Construction Management field, DSA Construction Management can assist and advise the owner with pre-planning, design, construction, engineering and management expertise that can facilitate the best possible outcome. Also, our records will be available to you for years after construction if needed for maintenance, future planning, building modification, etc. 
We have decades of experience in estimating, contract negotiation, cost accounting and specialized record keeping. DSA Construction Management personnel, using control methods developed through years of effort and innovation, work for you to achieve quality performance every step of the way. We understand firsthand that construction management for any project often looks like a juggling act between architects, engineers, contractors, vendors and consultants. That's why we set a clear path forward, keeping your project on time and on budget at every phase. By working closely with our clients, we ensure customer satisfaction and cost-effective solutions that are tailored to your project's distinct requirements.
North Texas Construction Management
Full Project Life Cycle Consulting
At DSA Construction Management, our experienced construction consultant professionals provide effective leadership, sharp attention to detail and a valued partnership you can count on throughout the life of your project. DSA Construction Management provides comprehensive construction management consulting services.
Project & Construction Management
Innovative Solutions To Meet And Exceed Our Clients' Expectations
Construction Management handles the planning, coordination, and execution of a construction project and the Construction Managers (CM) at DSA Construction Management are there to help ensure your construction project is completed on-time and on-budget. DSA Construction Management provides the full spectrum of program and project development services across the State of Texas in a wide range of market sectors including K-12 Education, Justice Facilities, Public Buildings, Healthcare, Higher Education, and more.
At DSA Construction Management, we exceed our client's needs by managing projects from an owner's perspective and by applying new technologies designed to reduce risk and improve outcomes and successes. Our Construction management solutions ensure that we cover every aspect of your project, from start to finish while advocating for your best interest and the success of your project. 
They definitely have the owners interest in mind at all times.
DSA Construction Management exhibits many wonderful characteristics such as confidence, professionalism, dependability, patience, etc.
...if needed, they will be at your doorstep as soon as humanly possible.
Their competency can only be rivaled by their cost-effectiveness.