Frequently Asked Questions
DSA Construction Management

North Texas Construction Management
Why choose Construction Management?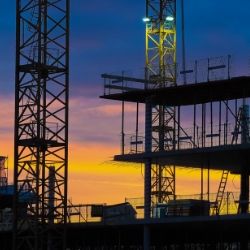 A great question, but let's figure out "which side of the table do you want your builder to sit on?" Hiring a Construction Manager means you are hiring someone to lead a team of professionals to completing your project. Unlike a General Contractor, the Construction Management process is fully transparent to the owner. As the property owner's representative, the Construction Manager oversees the subcontractors, making sure that the work is done correctly, follows the plan, stays on schedule, and will make sure up-charges and feet-dragging stay out of the process.
FIXED-FEE vs MIDDLE-MAN MARK-UPS
The main purpose of construction management is to sharply control and monitor the progress of a project in terms of quality, cost and time. By working with an effective Construction Manager from DSA Construction Management, you can ensure that your project stays on schedule and within your budgetary constraints from start to finish. This helps you avoid any costly delays, while also making the process of building out your construction project as seamless as possible.
Experienced Personnel Specializing in the Building Field
Team Planning
Direct Contracting and Purchasing
One Fee Predetermined
No Fee Charge for Change Orders
Direct Payments for All Costs
Financial Protection for the Owner
Complete Insurance Available
Most Economical Method in Today's Market
See More Questions...
DSA Construction Management exhibits many wonderful characteristics such as confidence, professionalism, dependability, patience, etc.
They definitely have the owners interest in mind at all times.
...if needed, they will be at your doorstep as soon as humanly possible.
Their competency can only be rivaled by their cost-effectiveness.
Do you need help with your Construction Project?
Let the Construction Management professionals at DSA Construction Management handle your next construction project